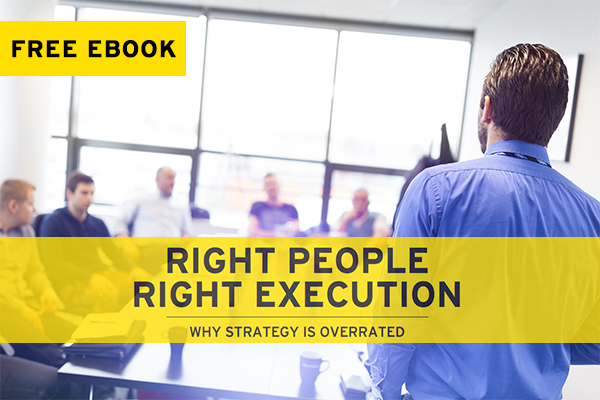 A great strategy with the wrong people or undisciplined execution will fail every time.
A mediocre strategy with the right people, executing with discipline will blow away your competition.
The best teams will adapt to meet any goals, but will yours? Download my FREE EBOOK and get on the path to a performance breakthrough at your company. In this FREE EBOOK, you'll learn:
How to find (and keep) A-Players for your team.
Concrete steps to build a culture of accountability.
Immediate actions you can take to align performance with your larger goals.
To download, signup for my newsletter below: